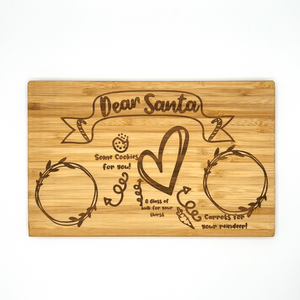 The 2022 exclusive cutting board!
With this board, you wont just have "that pic" you will have THE PIC that everyone will be jealous over! Perfect portion control for the big man and a healthy snack for his 4 legged helpers!
 Size: 9.5" x 6"  
Add this on to any elf kit for $15!